Webinars and Videos
Webinars and training videos from Reagecon.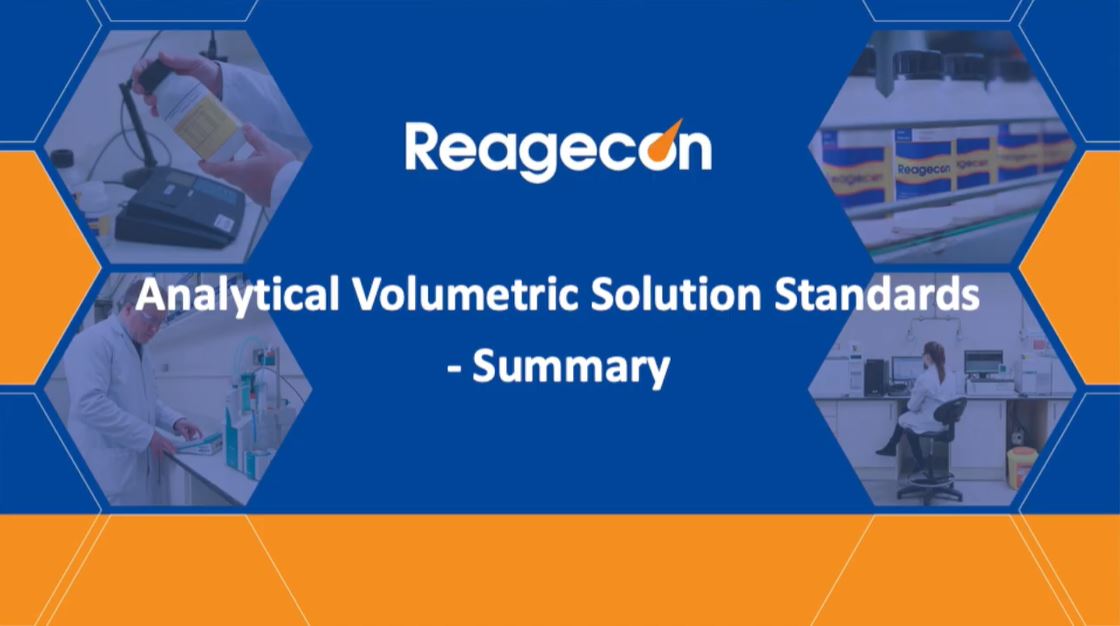 This short video provides viewers with an overview and short summary of Analytical Volumetric Solutions, Titrants and Indicators.
The principle of all titrimetry involves the determination of the quantity of the reagent of known concentration the (titrant), that is required to react completely with an unknown analyte. Volumetric titrimetry involves measuring the volume of the solution of known concentration the (titrant) consumed, gravimetric titrimetry measures the mass of the reagent consumed and coulometric titration measures a direct electrical current of known magnitude that consumes the analyte. In coulmetry, the time it takes to complete the electrochemical reaction, is the measurement.